The BHS Directors meet once a month. The next meeting will be Jan 18; 5 p.m. at The School Community Room.
Current Events
Popular Content
Calamities, Places & Pictures, People Stories, Things You Never Knew About Bartlett, 1952 Aerial Photo Tour & More.
Go To The 2nd Front Page
2012 & 13 Upcoming Events
VIEW A LISTING OF ALL THE PRESENTATIONS THAT ARE PLANNED FOR THE UPCOMING YEAR.
EVENTS CLICK HERE
OLDEST HOUSE:
The oldest remaining
house in Bartlett Village was built in 1820.
Find where it is and who built it at this article submitted to us by Ruth Ward Abbott,
New Content You Might Enjoy:
October 14, 2016:
Book Sale
May 28, 2016: Updated our listing of cemeteries
Here
And added pictures of the snowroller plaque donated by Phil & Sue Franklin.
That is here.
March 2nd: A 1949 photo labeled "5 Generations of Abbott, Chadbourne and Sanborn". It's hidden away,
here.
March 1: Our Curator, Kathy Howard, has updated our cemetery records. Find who is buried where. More than 1100 names and you must know at least one.
Burials Listed By Name or Location (half way down the page)
Feb 26: Peruse our
newly revived Quarterly Newsletter
for January. Members receive it in their mail-boxes.
Feb 16: Added 4 photos of Stanton Slopes with Sanford & Gertie Trecarten:
Here
June 23: Peruse our
April Quarterly Newsletter
featuring a history of the Peg Mill. Members received it in their mail-boxes. Our July Issue will be sent to members in early July. It features historic hotels and lodging places in Bartlett.
Sep 7: Ever wonder
how the Cook's Crossing area got it's name.
Norm Head will fill you in on the details.
You may have seen the snowroller in the Park in the Upper Village. Here is the story of how it got there.
The Page is HERE
2015: Snow Roller Project:
<![if !vml]> <![endif]>

The renovation of the Bartlett Village Catholic Church is the Historic Societies most ambitious project to date.

We will need YOUR help if this is going to happen. GO TO OUR NEW SECTION TO SEE HOW YOU CAN HELP.
bhs


BARTLETT — The Bartlett Historical Society



One Year Sponsorship Programs

$300.

Half-Page Ad in our Quarterly Newsletter (4 a year sent to 150 Members). Public Announcement of Sponsors at each Program (4 or 5 a year). One Sponsor Premier to one of the Programs; Signage and Collateral Presented. Member Certificate. 300x300 px block on first page of website and . Newsletter -

$250.

Quarter-Page Ad in our Quarterly Newsletter (4 a year sent to 150 members). One Public Announcement at each Program (4 or 5 a year). Member Certificate. 300x300 px block on first page of website and Newsletter-

$150.

2 x 3 Inch Ad in our Quarterly Newsletter (4 a year sent to 150 members). Member Certificate. 300x300 px block on first page of website. Newsletter -

See any Director for more Information.

Or contact us here:




HELP THE SOCIETY AND HELP YOURSELF
AN INTRODUCTION TO OUR PROJECT TO CONVERT THE BARTLETT VILLAGE CATHOLIC CHURCH TO OUR HOME AND MUSEUM.


GREETINGS TO ALL,



T

he Bartlett Historical Society (BHS) Board of Directors is conducting a major project to renovate the former St. Joseph Church building in Bartlett Village. The building will be renovated and transformed into the "Bartlett Historical Society Museum" and opened to the public. We are very excited about this project and would like to tell you more about it......



PLEASE CONTINUE READING THIS LETTER FROM NORMAN HEAD AND PHIL FRANKLIN AT THIS LINK.
<![if !vml]>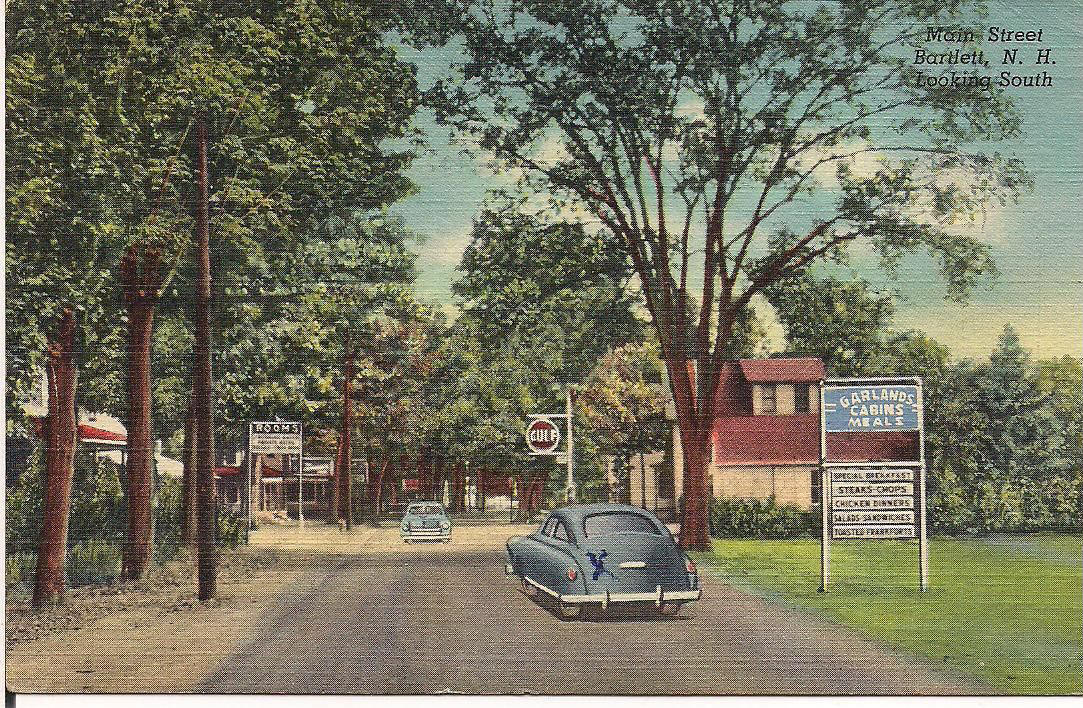 Main Street Bartlett Village looking East. Early 1950's. Today's Post Office is about at the tree on the right side of picture. The caption says "Looking South", but that's a common mistake made even now. We are actually looking EAST. See more Village Street scenes Here.<![endif]>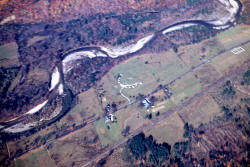 1950 aerial photo showing Sky Valley Motor Court in center, Saco River and Catholic Cemetery at far right side. Notice, very few trees.
Click it for large size.
The town of Bartlett is named for Josiah Bartlett.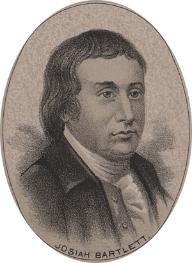 Dr. Josiah Bartlett of Kingston, the first chief executive to bear the name governor, a representative to the Continental Congress, and one of three signers of the Declaration of Independence from New Hampshire. Dr. Bartlett was second to sign the Declaration, placing his signature along with the well-known signature of John Hancock. About the time of his signature his home was burned to the ground by British loyalists.
Read Dr Bartlett's Biography
HERE
Mary Bartlett was the wife of Josiah,, Read all about her here

To borrow a phrase from another web-site, "You don't have to know what you are looking for; Just start looking". CHECK OUT OUR COMPREHENSIVE INDEX; YOU'RE SURE TO FIND SOMETHING INTERESTING: Just click on the file cabinet, it opens in a new window.
Index:
click
Bits n Pieces
Bartlett Headlines;
No One Covers The Bartlett News
Better Than The Bartlett Express.
Click below for the first edition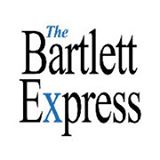 Some folks have said they just want to see our old pictures. We put together a bunch of them you might enjoy. Each picture is linked to its source page.
Start Here.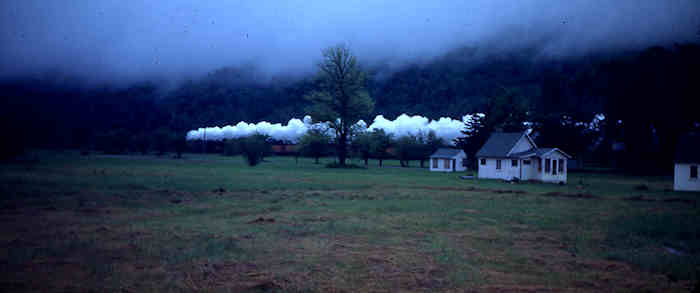 It's October 1948 and a steam train rumbles by Sky Valley Motor Court heading to Portland Maine.
Relatively New Content and Activities
The Historic Society Newsletter


Members can expect their copy sent by either US Mail or E-mail (your choice). If you didn't get one there may still be a few in the entryway of the Bartlett Village Post Office.

Past editions in PDF format can be viewed here.

If you are not a member, now is the time to Join. We really need your support! Here is a short form you can fill out and mail to us with your check.
Bartlett Historical Society Museum Project
The Renovation and Transformation of the Former
St. Joseph Church into our new headquarters and museum

Read more about our exciting project
Bartlett Historical Society presents "Saving Graves" by Jessica Davis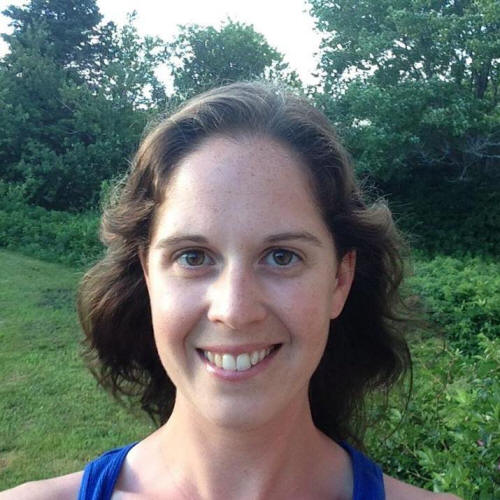 On January 18, 2017, the Bartlett Historical Society (BHS) is continuing its series of quarterly presentations on topics of local and regional historic interest. On that evening, BHS will be sponsoring a presentation, "Saving Graves", by Jessica Davis, a Bartlett resident and expert on the preservation and restoration of gravestones and graveyards. Jess, local teacher and cemetery conservator, will give a presentation about the value of early graveyards and the importance of preserving them. She will discuss the projects she conducts involving students, including her latest in Bartlett's Stillings Cemetery. Jess will also give practical tips for caring for family monuments and answer cemetery related questions from the audience.

Jess became interested in preserving cemeteries over thirteen years ago. She educated herself through state-sponsored workshops and local apprenticeships in her native Indiana. Like most teachers, she felt the urge to share her passion and designed interdisciplinary units for her middle school students that included genealogical research, local history, geometry, science, literature and art. When she moved to New Hampshire in 2009, she continued to repair gravestones and led groups of White Mountain Waldorf School students to restore cemeteries in Effingham and Conway. She conducts hands-on workshops in Maine and NH when she's not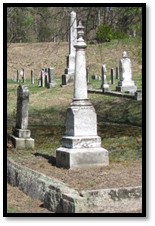 teaching art at the John Fuller School. In May 2016, Jessica led a group of local volunteers in a cleaning and grave stone repair project at the Glen Cemetery.

Bartlett Historical Society presentations are free and open to all BHS members and the public alike. Please join us for this informative and educational presentation.

Date: Wednesday, January 18, 2017

Time: 7:00 p.m.
Location: Josiah Bartlett Elementary School, Community Room
Cost: Admission is free, however, donations to the Bartlett Historical Society are gratefully accepted at the door
| | | | | |
| --- | --- | --- | --- | --- |
| PO Box 514. | Bartlett, New Hampshire 03812 | ...- | | |

Search BHS with Google. It finds everything! -->--->--->






You don't have to know what you're looking for...Just start looking. Click the files...









Bartlett Historical Society Museum Project

The Renovation and Transformation of the Former
St. Joseph Church into our new headquarters and museum...


Read more about our exciting project