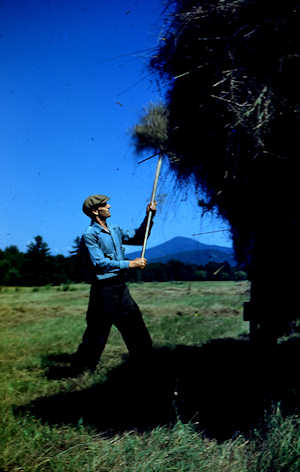 Harry Rogers in the hayfield near Sky Valley, Summer 1948. Mt Kearsarge in distance.

Photo courtesy Alan Eliason
.


Your Business Logo or other information could be here.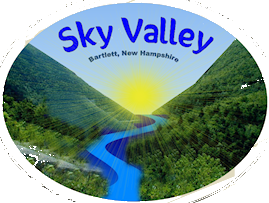 Become a Corporate Sponsor.
This website received 6200 different visitors during 2013. About half were from ME, NH, VT and MA.
Click on the link in the red box above to get more details.
Ted Houghton sent us these 1963 and 1964 photos of the Saunders Mansion in Livermore...
TAKE A LOOK
Ted grew up at the Holiday Inn in Intervale and has sent us some history of the property and his experiences of "Growing up at a Country Inn"
Check it out HERE