Bringing the Vision to Life and Project Budget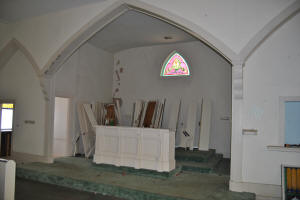 Support from the community is a key to our success. We are looking to raise funds at two levels for this project.

Bringing the Vision to Life - Project Budget

Building Renovation
To properly renovate this building, we need to raise $450,000. This money will allow us to strengthen the structure, upgrade all of the mechanical systems, refurbish the interior and build museum quality fixtures for the display of our irreplaceable artifacts.
A breakdown of this budget is:


• $60,000 Hazardous Waste Removal
• $350,000 Renovation / Reconstruction
• $25,000 Museum & Office Furnishings
• $15,000 Fund Raising, Administrative
Ongoing Operations - Sustainability
With a renovated structure, we are committed to maintaining this historic building for future generations. Operating funds will be obtained via:
• Membership dues, donations and sponsorships
• Ongoing fund raising efforts
• Foundation grant support for specific items