Railroads in Bartlett - Page 2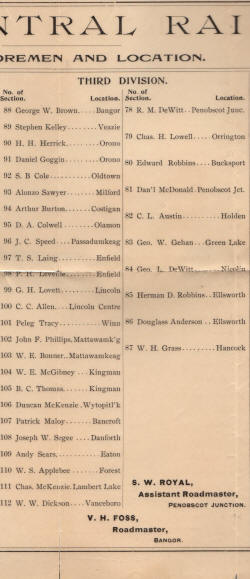 MCRR Section Formen 1895 CLICK FOR A SIZE YOU CAN SEE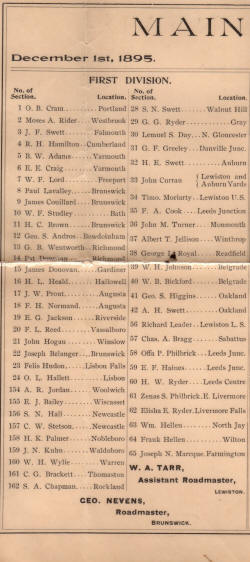 Charles Edward Knight worked the Bartlett Yard in 1910


Helper Engines at Crawfords in 1950

The first oil burning locomotive
in the White Mountains

Bridge over Saco near Bemis

"Danger Signal" Note man on tracks
and girl in white hat and dress on
lower trestle area.

RR Trestle #3..see same view today at right.

Flying Yankee at Mt Willard

RR trestle #3 location today...
Back to
Page 1
of Railroads in Bartlett
Ahead to
Page 3
of Railroads in Bartlett
Ahead to
Page 4
of Railroads in Bartlett
| | | | | |
| --- | --- | --- | --- | --- |
| PO Box 514. | Bartlett, New Hampshire 03812 | ...- | | |

Search BHS with Google. It finds everything! -->--->--->






You don't have to know what you're looking for...Just start looking. Click the files...









Bartlett Historical Society Museum Project

The Renovation and Transformation of the Former
St. Joseph Church into our new headquarters and museum...


Read more about our exciting project