Charles Christopher (Chris) Gothreau
— Charles Christopher (Chris) Gothreau, 74, died peacefully in his sleep at Mineral Springs nursing home in North Conway on May 30, 2009. Chris was born on Nov. 1, 1934, in North Conway to Christopher G. Gothreau and Alberta (Marcou) Gothreau. He attended schools in Bartlett and Berlin and graduated from Bartlett High School class of 1953. Chris was predeceased by his brother, Gilbert G. Gothreau, and is survived by his brother, John J. Gothreau, of Berlin, his stepsisters, Mary McDowell, of Hickory, Ky. and Clara Aliganga, of Tallahassee, Fla. He is also survived by his two children, Alberta (Beth) and Charles Jr., six grandchildren and one great-grandchild, as well as many cousins, nieces and nephews. He worked for many years at the New Hampshire State Hospital in Concord as a nursing assistant and later as an at home caregiver in Carroll County. Chris loved children and
worked at Story Land in Glen as the character of Heidi's grandfather
, a role which he also played in real life. Chris founded and directed the Run for the Pie 5K footrace in Bartlett for several years, as well as a footrace at Story Land, to benefit the Angels and Elves' program. Chris especially loved his
role as Santa Claus
for many events in the Mount Washington Valley, including last Christmas at a holiday skit at the nursing home where he lived. Chris was an avid Red Sox fan and recently said he wanted the Sox to win one more before he goes. The Patriots and all of the other New England sports teams were closely followed and enthusiastically supported by Chris. His family would like to thank the staff and residents of the Mineral Springs nursing home for their many years of care and friendship. A memorial service will be held at the Mineral Springs nursing home (formerly Sunbridge) in North Conway on Saturday, June 13, at 2 p.m., in the Bretton Woods dining room. Flowers may be sent to Mineral Springs and donations in memory of Chris to the recreational activities department at Mineral Springs, or to the Angels and Elves' program are welcome.
---------------------------------------------------------------------------------
Kathleen C. "Kay" Anthony
, 80, of Conway passed away July 2, 2009 after a brave fight with many illnesses. Born in Bartlett on April 25, 1929, the daughter of Vernon and Kathleene (Fitzgerald) Towle, she had been a lifelong resident of the Mount Washington Valley. She was a housewife and waitress for most of her life. Kay loved her White Mountains and her family. She loved to see the flowers bloom and watch the birds at her feeder. She was a strong woman with a huge heart and a loving smile. Anyone who knew her fell in love with her, and she filled the hearts of everyone she met. The family includes two sons, James M. Johnston and his wife, Patricia, of Glen, and Michael J. Anthony and his wife, Jacquelyn, of Tamworth; nine grandchildren; 12 great grandchildren; two sisters, Mary Locke of Conway and Pat Boyington of Dover; and several nieces and nephews. She was predeceased by her
husband,
Minard E. Anthony
, in 1994, and two daughters, Terry Lee Barbour in 1997 and Kathleen M. Johnston in 2007. Funeral services will be held Tuesday, July 7, at 11 a.m. in the First Church of Christ Congregational in North Conway, with the Rev. Dr. Donald F. Derse, pastor, officiating. Visiting hours will be Monday from 6 to 8 p.m. at the Furber and White Funeral Home in North Conway. Burial will be in the Bartlett Village Cemetery. Donations may be sent to R.S.V.P., P.O. Box 1182, North Conway, NH 03860-1182.
---------------------------------------------------------------------------------
Linda Gaudette
, of Bartlett, N.H., passed away at Maine Medical Center on Monday, Sept, 7, 2009. Linda passed peacefully early Monday morning after a heroic battle with illness lasting more than a year. She was 48 years old. She is survived by her loving husband
Larry Gaudette
, children Amy Mathews, Ashley Gaudette and Cody Gaudette, and grandchildren Tyler, Logan and Izabelle. Also mourning Linda's passing are siblings Scott Mathews (Fall Creek, Wis.), David Mathews (Bartlett, N.H.), Steven Mathews (Millis, Mass.), and Susan Mathews-Forni (Plainville, Mass.). Mrs. Gaudette was born Aug. 7, 1961, in Attleboro, Mass., to parents Joseph and Jean Mathews of Plainville, Mass. Her father, an engineer, worked in quality control for Texas Instruments. Her mother was an epic homemaker and, in addition to her own children, gently relegated authority to 10 grandchildren and five great-grandchildren. Linda was the third of Joseph and Jean's five children. She attended King Phillip High School in Wrentham, Mass., graduating in 1979. She met her husband Larry when she was 19 years old. They were introduced to one another by friends. They fell in love almost instantly and were married eight years later. Together, for 29 years, they experienced the changing scenes of a life in joyous companionship. Linda loved the company of her family and most of her hobbies centered around the people who were close to her. She enjoyed camping trips and afternoons at the oceanside, evening grilling sessions, and random yard sale raids. Linda was an avid bargain hunter and her family would lovingly testify she could smell a freshly hung clearance sign from three blocks away in a strong headwind. Few and far between were times Linda left the house without returning with some gift for someone, and her naturally giving nature made Christmas one of her favorite times of the year. Linda deeply enjoyed cooking for her friends and family, and her culinary skills were legendary. Her rejoicing in the smallest of things will be terribly missed. The family grieves, but with a joyous hope. Family members ask that you, too, rejoice with them as they celebrate the culmination and crowning achievement of her life. A memorial service for Linda will be held on Sunday, Sept. 13, at the Grand Summit Hotel and Conference Center. The remembrance is for all to attend between noon and 4 p.m. Any donations please direct to Jen's Friends Cancer Foundation, P.O. Box 1842, North Conway, NH 03860.
---------------------------------------------------------------------------------
Alice L. (Sullivan) Garland,
87, of Peabody, Mass., died Saturday, Sept. 11, 2010 in Beverly Hospital, Beverly, Mass. She passed quietly with her daughter, Paula, and son-in-law, Bob, by her side, this after suffering multiple health issues over several years.
Born in Bartlett on June 27, 1923
to the late Alexander E. Sullivan and Florence I. (LaForce) Sullivan she attended schools in Bartlett and South Portland, Maine. Alice was formerly
employed as a ship fitter, building Liberty Ships at the West Yard in South Portland Maine
during World War II. She also worked for many years running the
school lunch program in Bartlett
and kept us well fed with her great cooking. After locating to Massachusetts, Alice spent many years working for both the
Colonial Country Club
in Lynnfield and The
Proctor House
in Peabody. She is survived by her daughter, Paula L. Dalton and her husband, Robert, of Merrimack; son, Charles H. Garland and his wife, Joanne, of Cumberland, Maine; five grandchildren, Pamela J. McKenna and her husband, Steven, Dawn M. Little and her husband, Robert, Sherri A. Eskenas and her husband, Derek, Joseph A. Garland and his wife, Shannon, and Tammy M. Garland; seven great-grandchildren, Aimee and Christopher McKenna, Sydney, Christina and Abigail Little, Brandon and Matthew Eskenas as well as several nieces and nephews. Alice is predeceased by her bothers, George and Howard Sullivan, and sister, Marguerite Stonehouse. A memorial service will be held at Our Lady of the Mountains Church in North Conway Friday, Sept. 17, at 11 a.m. with internment in the Bartlett Cemetery immediately following the service. In lieu of flowers to the Massachusetts Society for the Prevention of Cruelty to Animals at www.mspca.org or The American Cancer Society, 30 Speen Street, Framingham, MA, 01701. The Furber and White Funeral Home in North Conway is in charge of arrangements.
----------------------------------------------------------------------------------
Barbara J. Forman
of North Conway, passed away on Tuesday, December 28, 2010. She was born in Poughkeepsie, N.Y. and moved to the Mount Washington Valley in the late 1970s. She is survived by her four daughters and their families:
Jennifer Forman
and her wife Rachel Silverstein of Seattle, Wash.,
Elizabeth "Betsy" Merrill
and her husband Jonathan Merrill of Barrington,
Maryanne Affolter
, her husband Jarrett Affolter, and her son Mitchell Affolter of Statesville, N.C., and
Holly Bell,
her significant other Craig Keaveny, and sons
Thomas Bergen
and
Jamison Keaveny
, of North Conway. Barbara also leaves behind her beloved fiancé,
Gerald Farrington
of Center Conway. Her love of her daughters and grandchildren gave her great joy in life. She was not only a mother to her daughters, but a friend. She enjoyed sewing and other crafts to give to her children and grandchildren. She loved to shop with her daughters and close friends and was always on the lookout for the best bargain. Her family and friends will miss her dearly. Visiting hours will be held at Furber and White Funeral Home in North Conway, on Monday, Jan. 3 from 4 p.m. to 6 p.m. Memorial contributions may be sent to Furber and White Funeral Home, P.O. Box 498, North Conway, NH 03860.
---------------------------------------------------------------------------------
Rita H. Hill
| INTERVALE -- Rita H. Hill, 82, of Intervale died Jan. 6, 2011, at Memorial Hospital in North Conway. She was born in East Hampton, Mass., to George and Sophie (Fournier) Burl.
She grew up in Manchester and moved to Intervale in 1972. She had been office manager for 15 years at State Mutual Insurance in Manchester. She married Brian M. Hill in 1972 and moved to Intervale where they owned and operated Hill's Florist for the past 38 years.
She was a lay member of the Marian Movement of Priests in North Conway and Fryeburg, Maine, and belonged to the Marie Rivier Association in Berlin. The family includes her husband, Brian M. Hill of Intervale; a daughter, Celeste I. Beaudoin, of Manchester; two grandchildren; a sister, Joyce M. Turner of Bedford; a brother, Francis E. Burl of Weare; and several nieces and nephews. She was predeceased by her first husband, Armand Brunelle, in 1959. SERVICES: Calling hours are Monday from 5 to 7 p.m. in the Furber and White Funeral Home, North Conway. The funeral is Tuesday at 11 a.m. in Our Lady of the Mountains Church, North Conway. Burial will be in Glen Cemetery, Glen.
---------------------------------------------------------------------------------
Albert E. Carter Jr
., 94, of Bartlett, died Dec. 26, 2010 at Mineral Springs in North Conway. Born in Pitman, N.J. on June 13, 1916, the son of Albert and Reba (Smith) Carter, as a young man he worked in a butcher shop, delivered coal and lumber and worked for a local undertaker. Mr. Carter served in the
U.S. Army
and was stationed in Hawaii from 1934 to 1938. He had been employed with the
Philadelphia Naval Shipyard
for thirty years as a electrician, worked at the
Clover Motel
in North Conway for fi ve years, worked at the former
Heritage
New Hampshire in Glen for 20 years and had been the
Santa Claus
for the Conway Scenic Railroad. Albert enjoyed making stained glass items and traveling across America, Alaska and Canada. He is survived by a daughter and son-in-law, Shirley and Junior Zepp, of Glen; a son and daughter-in-law, Alan and Joyce Carter, of Toms River, N.J.; four granddaughters, Pam Carpenter, of Center Conway, Stephanie Skidmore, of Lakeland, Fla., Beth MacDowall and Amy Fernandes, both of Toms River, N.J. and fi ve greatgrandchildren. He was predeceased by his wife of 72 years, Ruth (Braddock) Carter, on Oct. 11, 2010. The Furber and White Funeral Home in North Conway is in charge of arrangements.
----------------------------------------------------------------------------------
Earl F. (Gib) Hill, 58, of Bartlett,
passed away suddenly
April 6, 2011
. Born in North Conway on June 28, 1952, the
son of Lester and Marilyn (Crouse) Hill
, he attended grade school in Jackson and Kennett High School. He was an avid fisherman and hunter and enjoyed spending time with his children and grandchildren.
He was employed by the Town of Denmark, Town of Brownfield and Hanson Trucking in East Conway and at the time of his death he was employed by the Town of Bartlett Highway Department for many years.
He belonged to the Maine Draft, Mule and Pony Club as well as a past member of the Denmark Volunteer Fire Department. In his spare time, he could be found working in the wood pile, driving his ponies, haying and fourwheeling. He loved telling stories and his face would light up and a grin would appear from ear to ear. He loved telling stories especially about this moose hunting adventures in Maine and would not pass up an opportunity to go with others on their hunting trips. He had a passion for dancing and traveling. He never knew a stranger and could strike up a conversation with anyone. You couldn't help but like Earl, he just had that way about him. Most of all, he was a husband, father, grandfather, brother, uncle, brother-in-law and friend. We are all better people for knowing him.
He was predeceased by his father,
Lester Hill
, in 1987. He is survived by his ex-wife and mother of his children,
Brenda Snow Hill
, of Denmark, Maine; his mother,
Marilyn Hill-Chappee,
of North Conway; two daughters,
Laurie Snow
and her two boys
Caleb and Trevor
, of Flint, Mich., and
Samantha Gilmor
e and her husband,
Joel,
and their daughter,
Morgan
, of Denmark; two brothers,
Raymond Hill and Timothy Hill
and his wife, Ann, and a sister,
Marcia Bailey
and her husband,
Vincent
, all of Bartlett; and many niece and nephews.
Visiting hours were Sunday, April 10, from 6 to 8 p.m. at the Furber and White Funeral Home in North Conway. Graveside services was Monday, April 11, at
11 a.m. in the Glen Cemetery in Glen with the Rev. William B. Rose, Jr. officiating.
---------------------------------------------------------------------------------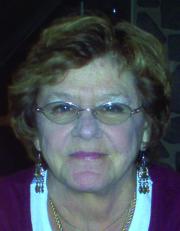 Roberta Rose Cassell,
70, of Bartlett, died on Sunday, Feb. 20, 2011 at Central Maine Medical Center in Lewiston, Maine after a long illness. There will be a graveside service Tuesday, May 17, 11 a.m. at St. Joseph Catholic Cemetery in Bartlett. Service will include the burial of Roberta's husband, Henry J. Cassell, who passed away in 1987. Refreshments will be served at Scarecrow Pub in Intervale after the service. .
---------------------------------------------------------------------------------
David James Booth,
68, of Bartlett, passed away on Monday, April 11, 2011, with his daughter, Brenda, by his side at Memorial Hospital. He was born on Oct. 5, 1942. His parents were the late Walter and the late Edith. He grew up in Tewksbury, Mass. and Wilmington, Mass.
He was in the Marines from 1961 to 1965, During his years he had been a truck driver, working in a machine shop and many restaurants. He retired in 2004 due to his health. David was predeceased by his parents, Walter in 1995 and Edith in 1984 and his wife of 44 years, Rose, in 2010.
He leaves behind two daughters, Tara Roark and family, of Hudson, and Brenda Booth and finance, Eddie Lepore, of Conway; a son, David Booth, of Madison; four brothers and two sisters, Charles, of Medford, Mass., Richard, of Chicopee, Mass., Walter, of Peabody, Mass., Donald, of Manchester, Roberta Dane, of Morriston, Fla., and Ruth Hussey, of Edgewater, Fla.; two grandchildren; and a good friend from high school, Wally Smith, of Hewitt, Texas. There will be a private service in May for family only.
---------------------------------------------------------------------------------
Jonathan M. Head,
63, of Wellesley, Mass. and Chatham, Mass., passed away May 19, 2011. Beloved husband for 40 years of Mary Ann (Hill). Proud father of Timothy Head and his wife Stacey of Boston, Daniel Head and his wife Katherine of Wayland and Stephen Head, of Brooklyn, N.Y. Devoted grandfather of Meghan and Sadie Head, of Boston.
Also survived by brother Norman Head and wife Kathleen, of Bartlett.
Predeceased by his parents
Evalyn and William Gimber
and brother
David Head
.
He was a
1966 graduate of Kennett
High School in Conway where he was a three-sport athlete — football, skiing and baseball — and 1998 inductee into KHS sports hall of fame. He was a 1970 graduate of Olivet College, Mich., where he was president of Phi Alpha Pi fraternity. Retired Sr. Acct, Ex. and Regional Director
MetLife Group
Regional Operations, Boston. Co-founder and principal of 21st Century Benefit Advisors, Inc. Longtime youth baseball coach and former president Wellesley Little League. Member Wellesley Country Club.
In lieu of flowers the family requests honoring Jon's 16 year battle with cancer with donations to esophageal cancer research at Dana Farber Cancer Institute, 10 Brookline Place West, 6th Floor, Brookline, MA, 02445.
A memorial service will be held on Thursday, May 26, at 11 a.m. at the Wellesley Congregational Church at 2 Central Street in Wellesley. For online guestbook
http://www.gfdoherty.com
.
Arrangements by George F. Doherty and Sons Funeral Home in Wellesley.
---------------------------------------------------------------------------------
Laura "Dot" Dorothy Gerling died in Austin, Texas while visiting her daughter Diana, her son-in-law Juan Vasquez and her granddaughter Meredith Vasquez. She died on April 22, 2012.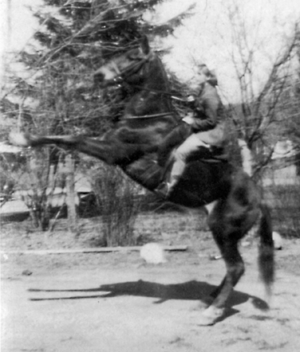 Dot was born August 2, 1931 in Queens, N.Y., the daughter of John and Laurie Dowling, who had immigrated to Long Island from the island of Saba in the Dutch West Indies. She grew up and attended school in Huntington, N.Y.
In her early years she enjoyed hunting and fishing with her brothers and family friend Tom Brown. As a teenager she cared for and enjoyed riding her two horses, Caddy and Chuck.
As a young adult she enjoyed traveling, driving to Florida and back (to Long Island). When Dot was 24 she "ran away from home" as her mother put it and drove alone to California, where stayed and worked as a cook for a year in the San Francisco Bay area.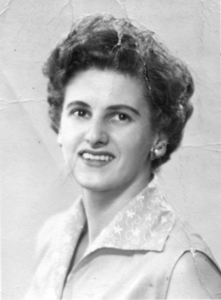 When she returned to Long Island in 1956 she met her future husband Robert "Bob" Gerling, who was just back from the Korean war. Bob was working at a local gas station, run by his brother-in-law Richard Geraghty, and the couple were introduced by Dot's brothers. They married in 1958. Their honeymoon in New Hampshire introduced them to their future. Driving south from Twin Mountain they drove into Bartlett, N.H., where in 1970 they would move with their three growing children, Diana, Lorna and David. In New Hampshire, Dot continued her love of horseback riding, with her next horse Christy.
After a few years in Bartlett the family moved to Glen. While Bob had his own plumbing business, Dot worked in food service (at Silver Springs Restaurant in Bartlett, Attitash Ski Area, Red Parka Pub, Christmas Farm Inn and the Story Book Inn) as well as raising her three children. She enjoyed skiing, gardening and caring for her horses when not working.
Bob passed away in 1992 and Dot worked as a home health care worker until she retired in 1996. At that time she moved to West Palm Beach Florida to be closer to her siblings. In 2004 she moved to St. Petersberg, Fla., and enjoyed life on her scooter in the sun with her siblings and friends.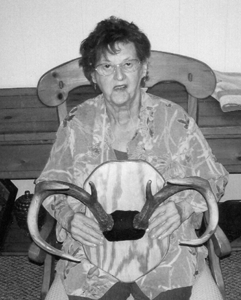 In 2007 she moved to Eaton, N.H. to live with her son David. While living with David she was able to participate in a deer hunt, which resulted in the harvesting of a six-point 196-pound buck. This was something she had always wanted to do.
Dot's love of horses was passed onto her granddaughter Meredith who is an accomplished equestrian.
Dot was predeceased by her daughter, Lorna; her husband, Bob; her brothers Gerald, John (Tommy) and David; and her sister, Nina. She is survived and missed by her son, David; her daughter and son-in-law Diana and Juan Vasquez; her granddaughter Meredith; her brother and sister-in-law William and Velma Dowling; her sisters Annie and Edna Dowling; her sister and brother-in-law Nora and Tom Brown; her sister-in-law and brother-in-law Richard and Emily Geraghty and many nieces and nephews.
A graveside service at the Glen Cemetary will be held in the summer. An annoucement will be put in the paper.